Our Practice Areas
Lawyer in Commack NY
Providing Family law services including Child Custody and Child Support. Call 631-864-7589
Howard E. Knispel, P.C. is ready to help you file for Chapter 7 or Chapter 13 and stop the creditors and their harassing phone calls. We can help you figure out which Chapter is right for your situation, file the paperwork and represent you in Federal court. By choosing our law firm you have a caring honest attorney by your side who can help you with a fresh start. Call Howard E. Knispel, P.C. at 631-864-7589 today for a consultation.
Family law comprises child custody and visitation, support, paternity, orders of protection, family court offenses, neglect and abuse charges, juvenile criminal matters and adoption. Family Court can be a very frightening place. The court routinely makes decisions which can be life altering. We can assist you from preparation of paperwork to representation in court. Going to court without an attorney can severely damage your case. For over 30 years our firm has helped protect families through the maze of the court system. When it comes to making the hard decisions that affect not only your adult lives but the lives of your children. Do not hesitate to call Howard E. Knispel to set up an appointment for a consultation. We have helped hundreds of families making long-term decisions.
Divorces can be simple or complicated, uncontested or contested. Divorce is not only about deciding who gets the car, the home, and the kids. It's a life-changing process that our office takes very seriously. We often like to remind our clients of the impacts that divorce can have on everyone involved. Our office will combine compassion with an unwavering dedication to your case. That way, you can focus on beginning again. We can try to negotiate a settlement or, if necessary, present you case to the court. We also prepare Separation Agreements and Pre-nuptial Agreements, which can avoid much of the bitterness and fighting later on. Do not hesitate to call Howard E. Knispel to set up an appointment for a consultation.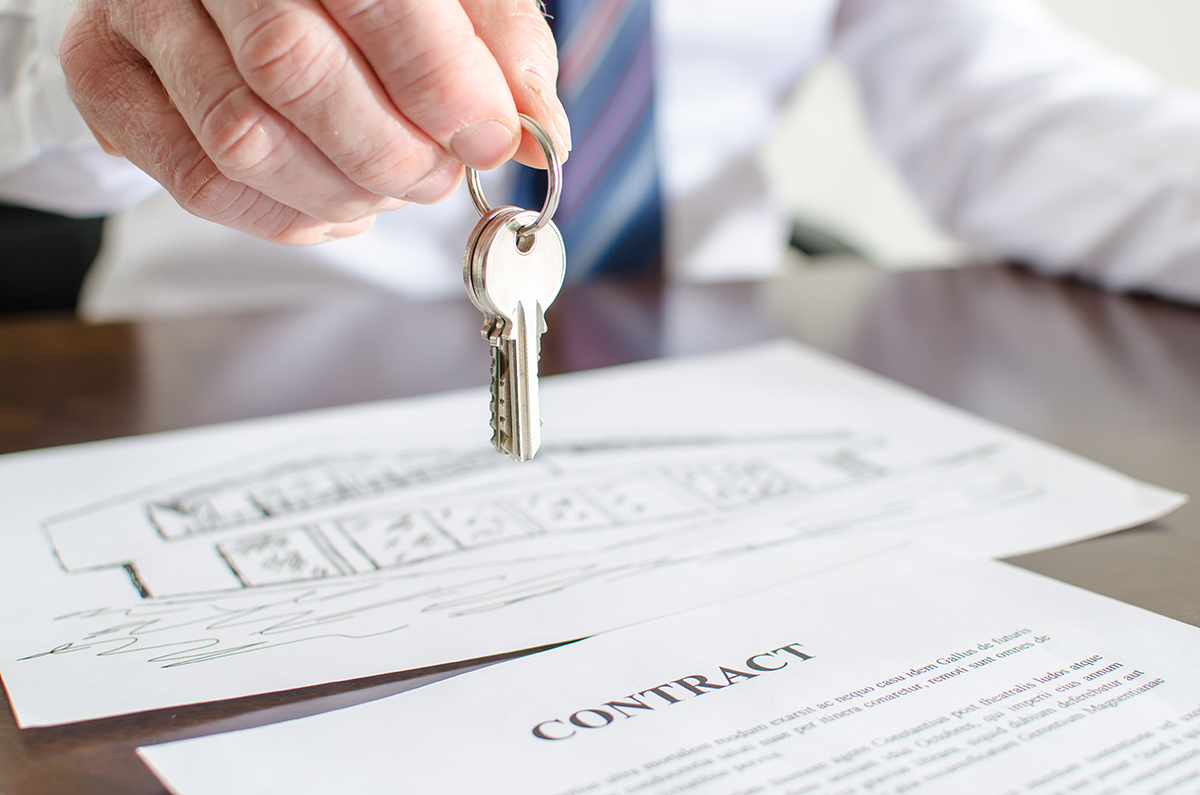 Do you need a real estate lawyer? Howard E. Knispel, P.C. provides comprehensive real estate law services. Whether you are looking to buy or sell your home or business, we can help! Before you sign any agreement, it is important you talk to an experienced lawyer. Call us today for more information.
Howard E. Knispel, P.C. also provides will and probate law services. He will work with you during every step of the process to ensure your complete satisfaction. Whether you need help drafting your will or an experienced lawyer for probate proceedings, call today!
When a person is accused of a crime, he or she faces the real and terrible possibility of going to jail. Whether you are facing burglary, assault charges, drug crimes, or a felony or misdemeanor, a criminal defense lawyer should represent a person committed with a crime to the best of his ability. Our objective is to always fight aggressively, thoroughly and be on the offensive. We can negotiate with prosecutors and can often arrange for reduced charges or lesser sentencing. We have tried felony, misdemeanor and violation cases. If you or someone you know is charged with a serious criminal offense, we will discuss the matter at no charge. Call Howard E. Knispel today, to discuss your situation, before it's too late. We will fight for your rights.
When dealing with Child custody or child support cases you want an expert attorney in family law. Our office has handled hundreds of successful cases with over 32 years of experience in Family Courts. We want the best results for your family with long-term choices in mind. Call our office, and we will help you make the hard choices for your family.
Many traffic offenses can affect your driving record or result in a criminal conviction. Aggravated moving violations and traffic offenses that endanger lives or result in bodily injury another person can result in criminal charges. As a former Traffic Court Prosecutor Howard E. Knispel knows the system and can assist in getting the best result possible. From excessive speeding to hit-and-run accidents, call Howard E. Knispel for expert knowledge of traffic laws and set up a consultation now.
If you've been arrested for a DWI, you need the defense of an experienced attorney, choose Howard E. Knispel P.C. Operating a vehicle with a Blood Alcohol Content level of .08% or higher could result in license revocation, mandatory jail time, excessive fines, and even a felony charge. Call us immediately for expert representation at 631-864-7589.